Petit Weddings and Elopements
At
Breezy Hill Inn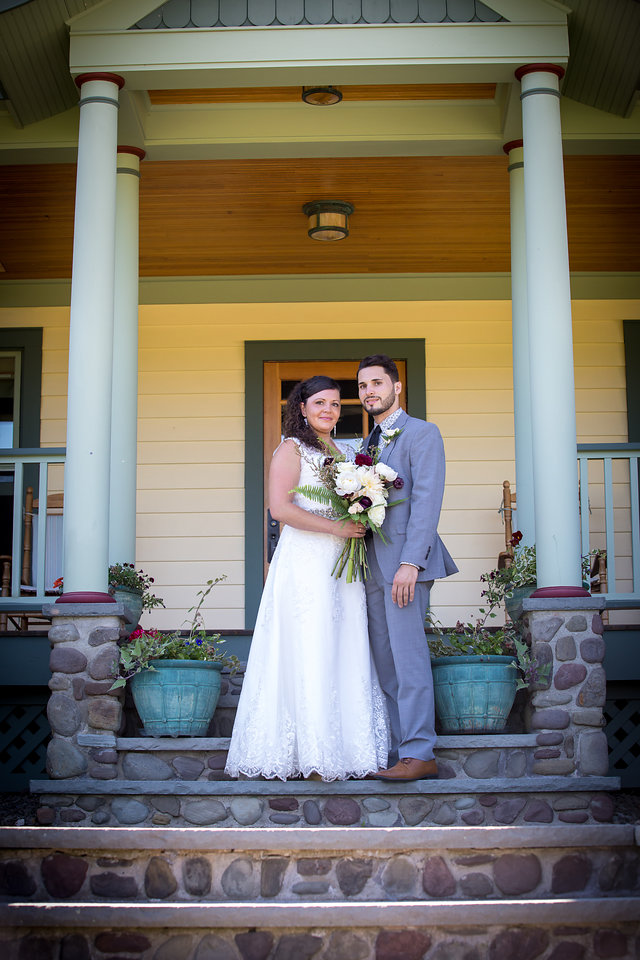 Petit Weddings and Elopements At Breezy Hill Inn
Nestled on the side of a mountain, Breezy Hill Inn and its gardens provide the perfect venue for an intimate wedding. Only two and half hours from New York City but miles away from it's hustle and bustle, you and your intended will wed surrounded by the best that nature has to offer.
Tell Me More
How we do it?
We offer a curated petit wedding, elopement, or special events on Thursdays, Fridays, Saturdays, Sundays, or Mondays from mid-May through mid-October. Our package includes accommodations for you and your guests, up to 20 people all total. We invite you to stay at Breezy Hill Inn the night before, and, of course, the night of your event. Choose from several venues on our 20 acre property for the ceremony such as the natural chapel formed by trees on either side, looking across the meadow or on the wrap around porch,. Guests will be shown to the ceremony location and seated comfortably. The Officiant, whom we will provide (or you can arrange for your own), will await you at the arch, decorated with your style in mind. Following the ceremony, our talented professional wedding photographer will take pictures of you and your guests, as you enjoy a catered Hors d'oeuvres party on our wrap around porch and outdoor patio. We encourage you to supply your selected champagne and wine, which our staff will serve.
Continue the festivities at a wedding dinner at one of the award winning restaurants in the area. We will be happy to offer advice and introductions to restaurant managers to plan the details of your dinner. On the morning after the wedding, you and your guests staying with us at Breezy Hill, can look forward to a two course breakfast; the menu, for which, will be prepared in consultation with you in advance.
Petit Weddings and Elopements At Breezy Hill Inn
Officiant
Your choice of garden ceremony site or wrap around porch (weather dependent)
Peekamoose Restautant catered hors d'oevres served for a reception for up to 20 in screened in Gazebo or dining room
Professional Photographer, one hour
Flowers by Catskill Flower Shop for arch and reception, consultation with our florist
Bridal Bouquet and Boutonniere
Two nights lodging in our Suite
Two two course Breakfasts

Your guests are invited to reserve rooms at the Inn and/or Farmhouse.